Got Heat? Got Metal? MAKE ELECTRICITY!
24 June 2011
4,686 views
No Comment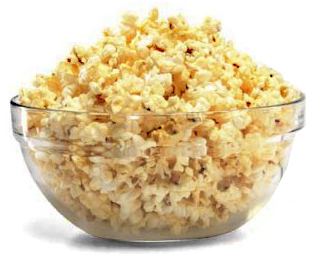 Image courtesy todayifoundout.com
A fascinating new metal alloy material under development by researchers at the University of Minnesota, led by Professor Richard James, works similar to a generator, producing electric current in the presence of heat energy.
Ni45Co5Mn40Sn10 is a composite of nickel, cobalt, manganese and tin that is multiferroic (has both magnetism and ferroelectricity, yeilding permanent electric polarization).  The alloy "undergoes a reversible phase transformation, in which one type of solid turns into another type of solid when the temperature changes…. Specifically, the alloy goes from being non-magnetic to highly magnetized. The temperature only needs to be raised a small amount for this to happen" (Boyle).  So when you heat this stuff up and place it near a permanent magnet (perhaps a rare-earth magnet) the alloy's magnetic force increases with all the dramatic intensity of Joan Crawford, producing a current in a nearby coil.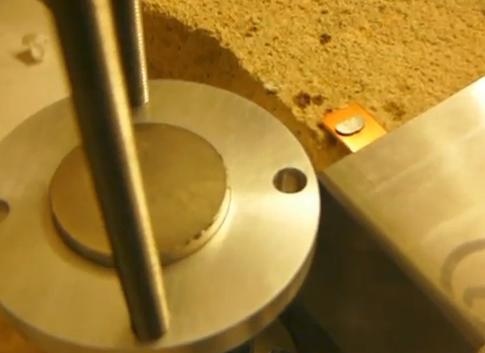 Image courtesy popsci.com
A process called hysteresis, which makes me imagine sixteen distraught women in togas running down the street screaming, crying, and tearing their hair out, causes a small fraction of the heat energy to be lost. Despite all the hysteresis, researchers believe the alloy could be used to convert waste heat energy into large amounts of electricity. Cha ching!
Auto manufacturers are currently working on heat transfer devices that can convert hot car exhaust into useable electricity.  General Motors has been looking at alloys called "skutterudites" made from cobalt-arsenide materials "doped with rare earths" (Boyle). The material could also be used to make heat-capture devices that could be placed near the rare earth magnets in hybrid car batteries, or used for power plants or even ocean thermal energy generators, according to the researchers.
I have filed this post under Metals due to the prevalence of the alloys and the metals and whatnot.
Cited:
Boyle, Rebecca. "New Alloy can Convert Heat Directly into Electricity." Popsci. 06/22/11. Accessed 06/24/11. URL.
I admit that my understanding of generators is pretty hazy, but I think the general idea is to wave magnets in front of conductive wire in an orderly fashion in order to produce a flow of current.  Once you have an electric current the door to a world of unmitigated awesome opens up and all of a sudden you have light when the sun has set and the ability to microwave popcorn.